Review of Organic Mattresses
When it is time to purchase a new mattress it is important to research all the options, including a review of organic mattresses.
Characteristics of Organic Mattresses
Studies show that a good night's sleep is vital to one's mental and physical health. When you cannot get an adequate amount sleep due to a lumpy or old mattress, your days are not as productive.
Many find organic mattresses to be the perfect solution to their sleep needs. These mattresses are basically constructed with a rubber core and quilted or layered with an exterior of organic wool and cotton. The natural rubber mattresses boast of the following:
Chemical-free materials
Dust mite and mold resistance
Latex cell structure
Fire resistant
Ideal for suffers of hay fever, asthma, and upper respiratory breathing difficulties
The woven cotton quilting, or exterior, is:
Made of pure wool and pure cotton
Chemical-free
Provides a natural fire barrier
Dust mite resistant
Breathes so that it is warm in winter and cool in summer
Pure Natural Latex Rubber
When you read that a mattress is 100 percent pure natural latex rubber, what does it mean? Derived from the heven brasiliensis, or the rubber tree, latex is the most naturally durable material on the market for cushioning. It is made from a milky substance that flows from the rubber tree when the bark is cut. During production, the latex resin is whipped and then baked. The product is biodegradable.
Online Review of Organic Mattresses
A review of organic mattresses will guide you to find just what is appealing to you. There are a number of mattress manufacturers that strive to produce bedding that is both organic and comfortable so that their customers are assured of having proper rest.
Some manufacturers let your build your own mattress. This means you can add additional or fewer layers to make the mattress firmer or softer, depending on your preferences.
Pure Rest specializes in certified organic products for the entire home. The mattresses the store offers include the Pure Rest Royal-Pedic Collection, from a mattress manufacturer that has been in business for sixty years. The natural chemical-free French wool quilting is carefully needle punched to provide a fire barrier. This process also allows the mattress to breathe. The double diamond box spring units are made with 50 percent more coils in the center-third of the box spring for extra support.
Organic Mattress Store has the WJ Southard brand of mattresses with a six-inch natural Dunlop latex core. The exterior fabric is made up of more than ten pounds of certified, 100 percent organically grown cotton. It includes over 12 pounds of the finest blend of organic California carded wool. The Green Sleep brand offers the Vimala, a natural rubber core manufactured from the sap of the rubber tree. Soft organic cotton fabric covers the rubber core and the top layers are made of organic silk and pure wool. It is ideal for moisture control so that perspiration from the body does not affect the mattress or your sleep.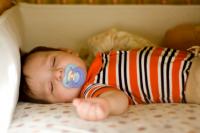 Custom mattresses ensure proper rest.
Lifekind products include The Trio, which supports each of the five major body zones-- head, feet, shoulders, hips, and legs. This allows the mattress to contour to your body, making sure that your spine is straight. This custom mattress can be designed to suit sleepers who prefer a bed somewhere between the medium-soft to medium-firm range. The core is made of three layers of latex and then quilted with organically grown cotton and wool.
Savvy Rest has the most popular Organic Serenity mattress which is crafted with three 3-inch layers of natural latex. With a comfortable feel due to its quilted casing, this product is a little less than ten inches high. The casing is made with a brass zipper, making it easy to open and close when you build your mattress. Their Organic Tranquility mattress is made with two layers of natural latex. It has six inches of natural latex and a cotton quilting. It is a little less than seven inches in height. Both of the mattresses can be ordered in Dunlop or Talaylay latex, which are not types of latex, but rather, types of processing of rubber.
More Mattress Stores
Rest Comfortably
Now that the benefits of organic mattresses are clear, just go online to check out the variety of organic bedding stores. Products to spot clean your mattress, as well as organic sheets and pillow cases can be found on most of the sites. Sleep well!