Organic Makeup for Oily Skin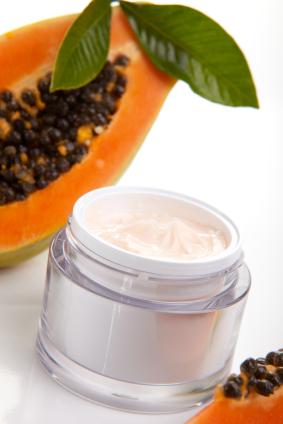 Organic makeup for oily skin is a good choice for people who want cosmetics that are good for their skin and do not contain any potentially damaging chemicals.
Finding Organic Makeup for Oily Skin
Makeup is everything from mascara to lipstick, but the main product that concerns people with oily skin is foundation. Luckily, there are several organic products available that don't make skin shiny or feel heavy on the face.
Logona Cosmetics has a cream moisturizer that's made with organic palm oil, jojoba oil and shea butter. It is designed to give skin a matte appearance and does not clog pores. It comes in bronze and beige-gold. Vegans, note that it contains hydrolyzed silk.
Eminence Organic sells an organic starter set that contains rose hip moisturizer, which can be worn under base makeup or by itself. The kit also comes with four different skin treatment masques for oily skin.
Sumerus sells a repair cream people can rub on their faces or bodies to hide scars, wrinkles and other imperfections. The oily skin formula contains no animal ingredients and is both 100% natural and organic. Its top three ingredients are aloe vera gel, almond oil and mango butter.
Other Options
People who want organic makeup for oily skin can also try these products that are not created specifically for this skin type but may be beneficial.
Powder mineral makeup - Those with oily skin know what a lifesaver powder can be when trying to zap shine. There are several organic brands that produce powder mineral makeup, including Purity, Anna Bellina and Smoky Mountain Minerals.
Powder eye shadow - This type of eye shadow can stay better on oily skin than liquid shadow that has a tendency to run in hot weather. One brand that makes organic eye shadow powder is Living Nature Cosmetics.
Powder blush - Again, powder is the key word here. Nvey Ecco makes a jojoba-oil based powdered blush in eight different shades.
Some people with oily skin tend to be afraid to use any makeup with "oil" in the ingredients list. However, organic makeup for oily skin doesn't have to be oil free to work well. Some oils are good for the skin, even skin that is oily on its own. The ingredients that cause problems are the ones that clog pores, leading to acne and other related problems. A good thing to do is to look for the word "noncomedogenic" on the label of the makeup. That means there are no pore-clogging materials.
Another reason to read labels carefully is to verify that the products contain organic ingredients. In some cases, cosmetics companies label their makeup "organic" when it only has one item in it that fits the bill. Since there is no set standard that must be followed, this is perfectly legal, but people who want all organic or nothing need to keep their eyes peeled.