Organic Food Organizations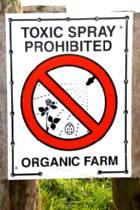 It is common to find organic food organizations that also have close ties to environmental causes. While some people advocate organic food for the health benefits, many point to the environmental benefits behind the production of organic food.
List of Organic Food Organizations
While some organic food organizations have open membership and can be joined by anyone, other organizations do not have open enrollment and instead function as an advisory group.
Here is a list of some organizations that advocate the use of organic foods:
This is certainly not an exhaustive list of organizations that promote organic food usage. Local organizations exist in a variety of locations, and many groups exist that may not have organic foods as the primary focus, but which do indeed delve into this topic on a regular basis.
Join a Group
Membership into an organic food organization depends on the rules and regulations set forth by each group. While some groups will accept a new member with no additional requirements, some organizations require a fee for membership and may also require a certain level of involvement or advocacy.
It is a good idea to do some research on a group before joining. These groups will commonly have more than one agenda, so don't join a group that you do not have full agreement with on their stances. To find out more about the mission statement of individual groups, or to find out what monetary obligation is involved with membership, contact the organization you have an interest in joining to find out more information.
Additionally, if the group you want to join is classified as a non-profit organization, you can check a source like Charity Navigator to make sure the organization is in good standing and does not have any complaints lodged against them. You may also want to check with the Better Business Bureau.