Organic Citrus Fertilizer
Contributor:
Vijayalaxmi Kinhal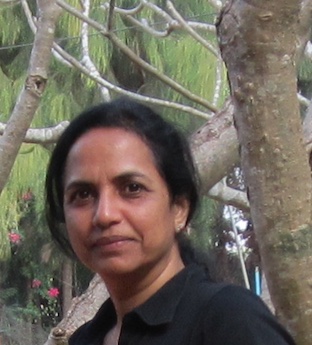 Vijayalaxmi Kinhal
Vijayalaxmi has a Masters in Environmental Sciences and Ecology, and during her studies she immersed herself in organic farming and eco-living. She brings these practices to the fore in both scholastic and non-scholastic circles through her written work.
Read More
Organic citrus fertilizers give both dwarf and regular sized citrus trees a boost and promote vitality and a healthy harvest. Organic fertilizers are free of toxic chemicals, easy on the earth, healthy for those consuming the fruit and nutrient dense. It is no wonder they are gaining popularity amongst gardeners.
Shopping for Organic Citrus Fertilizer
There are no USDA regulations for fertilizers use in organic farms, as the agency regulates only food and fiber products, and not non-food products. Organic Materials Review Institute (OMRI) though not a certifier, is a nonprofit organization which is important as it reviews inputs used in organic production like fertilizers, livestock feed, etc., to make sure they meet organic standards. Products which do meet these standards are listed by them and can also carry the OMRI seal. Many certifying agencies use OMRI lists to determine the quality of inputs used by organic farms.
Many home and garden centers carry fertilizers suitable for citrus trees so check with a store representative for a suitable brand to purchase. Specialized citrus fertilizer are also available from several online dealers. Following are a list of companies that are listed by OMRI, and therefore suitable for organic gardens and farms.
Jobes
This company carries a variety of products for citrus trees. These are available online at Amazon, and ten other retail outlets, like Walmart and Ace Hardwares.
Jobes 09226 Organic Fruit and Citrus Granular Fertilizer is a 100% organic plant food helps to promote soil health. Unlike other natural citrus fertilizers, Jobes contains fast acting Biozome which helps to break down the complex materials and minerals vital to tree growth. This fertilizer can be added every two to three month, and keeps the soil fertility and builds resistance in plants to pests and diseases. It comes in packs ranging from 1.5 pounds to 16 pounds. All sizes are available at Amazon, with prices ranging from $8 for a 1.5-pound pack to $27 for a 16-pound pack.
Jobe's Organics Fertilizer Spike Container Grown Fruit and Citrus Trees provides nutrients to potted plants for abundant fruit production. The recommended dosage is once every four to six weeks. A pack, which contains 6 spikes, can be ordered through Walmart for $4.
Jobe's Organics Spikes for Fruit & Citrus Trees are meant to promote beneficial microbes which help to utilize the nutrients in soil and needs to be used only in autumn and spring. It requires no measuring, with one spike necessary per use. At Amazon, a pack that contains eight spikes costs around $10.
Ecoscraps
Ecoscraps makes fertilizers and compost listed by OMRI, by using food leftovers from all the phases of the food cycle. They aim to reduce the amount of waste that ends in landfills and produce useful products for organic gardens. The Citrus and Avocado Plant Food is available in dry particle form and each grain is guaranteed to provide "uniform growth" to produce robust healthy plants claims the sustainable conscious firm. The product is available in 4 pound packs and is stocked by Target at around $5.
Whitney Farms' Organic and Natural Citrus Food
Whitney Farms' Organic and Natural Citrus Food is suitable for all kinds of citrus like lemons, tangerines, oranges and grapefruits in gardens. It is OMRI listed and is registered under the fertilizing materials inspection division of the California Organic Food Program maintained by California Department of Food and Agriculture (CDFA).
Organic and Natural Citrus Food contains protein-based nutrients and the useful bacteria Rhizosphere bacillius that helps to break down the nutrients so that they are easily available to the plants increasing fertilizer efficiency. The ingredients are "feather meal, meat & bone meal, sulfate of potash, calcium carbonate and fish meal".
The fertilizer boosts root development and ensures water efficiency and is available in the form of particles. To use apply, mix in soil and water. Detailed instructions are provided on dosage based on amount of area for citrus in the grounds, and for container citrus too. Whitney Farms provide a store locator so customers can find one close to them. You'll find the 15-pound bag can be ordered for around $22 and the 4-pound bag for $11 through Hayneedle; extra transport costs apply.
Dr. Earth Tree and Fruit Fertilizer
Dr. Earth Tree and Fruit Fertilizer has organic nutrients that are rapidly released for quick result but last a long time. Dr. Earth contains a broad strain of probiotics that builds healthy soil. Other vital components of this fertilizer include cottonseed meal, kelp meal, soft rock phosphate, alfalfa meal, fish bone meal, feather meal, mined potassium sulfate and seaweed extract. It is listed by OMRI and registered at CDFA.
Online garden carriers like Grow Organic carry this fertilizer. A 4-pound-pack is priced around $11 at Grow Organic, with a discount for large orders.
Kellogg Garden Organics Palm, Cactus & Citrus
Kellogg Garden Organics Palm, Cactus & Citrus mix can be used as growing medium or potting soil and as a fertilizer for citrus in ground or in containers. It is ideal for both indoor and outdoor use, and is OMRI listed and is CADF registered. This mix is made of "recycled forest products, pumice, sand, bark fines, dehydrated poultry manure, and hydrolyzed feather meal". When added to soil, it provides good water drainage and helps the root system develop resulting in healthy plants. It can be added while transplanting the plants or later as a top-up dose. Dosages and method of application are explained in a video.
Be sure to check their Safety Data Sheet, as this product can cause eye and skin irritations. Find the nearest store to buy this mix, which comes in one Cubic Feet (CF) and 8-quart bags. At Home Depot, 8-quart bags are available at around $5, with free shipping for orders more than $45. One CF bags or 30-pound bags are available at True Value for around $7.
Old Truck Organics Fruit, Citrus and Vine
Old Truck Organics Fruit, Citrus and Vine is an organic fertilizer suited for gardens as well as large scale farms and vineyards. It is OMRI listed and CDFA registered, and is made of "hydrolyzed feather meal, meat meal, bone meal, blood meal, fish meal, langbeinite, and worm castings" that release nitrogen slowly. Besides the nutrients, the mix contains high concentrations of two kinds of microbes, Arbuscular mycorrhizae and Rhizophagus intraradices, that help in nutrient absorption. Kelp has also been included in the mix to nourish the microbes.
This product is useful in every phase of plant growth from the establishment of young transplants to early appearance of flowers and ripening. A bag of 2.2 pounds of the fertilizer is enough for 100 square feet of ground area or 28 one gallon containers. It can be purchased at retailers or ordered directly for around $15.
Components of Organic Citrus Fertilizer
Key nutrients necessary for the proper development of citrus trees include major elements such as:
Nitrogen
Nitrogen is the most important nutrient needed by citrus trees. Being heavy nitrogen feeders, they suffer from nutrient deficiencies if not properly fertilized. A deficiency should be suspected if citrus trees produces small, pale leaves and have a reduced fruit size. Too much nitrogen can also cause problems in citrus trees. Fruits getting too much nitrogen have a thick skin and less juice.
Phosphorus
Phosphorus is an important nutrient as well. It is essential for photosynthesis and in the production of flowers and fruit. A deficiency can cause leaves to fall from the tree as well as poor-quality fruit that may be misshapen. Fruit is also more acidic than usual and pulpy.
Trace Minerals
Quality organic citrus fertilizers also include essential trace elements such as zinc, iron and manganese.
Fertilizer Application
Young fruit trees need to be fertilized every six weeks or so after they have had about two weeks to get established after planting. Fertilizer should be applied lightly and frequently. Container-grown citrus should be fertilized more frequently than those planted in the ground.
As the citrus tree matures, fertilize less often. A full-grown citrus tree needs to be fertilized three or four times a year. Typically this is done, evenly spaced, from February through August.
Helping Your Trees Be Healthy
In addition to feeding citrus trees a well-balanced and organic fertilizer, there are a few other things to do to ensure the trees reach their full potential:
Plant trees in rich, well-drained soil.
Do not over water the trees.
Prune citrus trees to remove sprouts and suckers during the non-fruiting season.
Growing Citrus Is Fun
Growing citrus is fun and nutritious. Using organic citrus fertilizer will ensure maximum benefits from these trees that they last for a long time.