Certified Organic Alcohol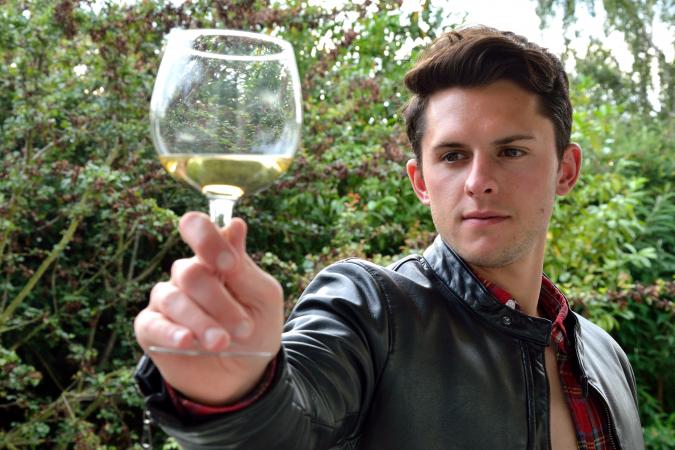 Most of the demand for organic food centers on fresh produce such as fruits and vegetables, but eco-conscious consumers have also started to seek out certified organic alcohol. Organic alcohol provides the same health and environmental benefits that other organic products do, and it's a good choice for people who enjoy drinking in moderation or cooking and baking with alcohol.
About Certified Organic Alcohol
To be certified organic, a product must be grown, produced, processed, and packaged according to strict standards that are outlined by the United States Department of Agriculture. Among its other guidelines, the USDA mandates that organic products be grown and processed without chemical fertilizers, hormones, antibiotics, pesticides, GMOs, or herbicides.
In accordance with these standards, organic alcohol is made from organic grains, grapes, and other products and is fermented, distilled, processed, packaged, and shipped in a way that meets the USDA certification rules.
Many companies that produce certified organic alcohol also demonstrate a strong commitment to the environment and their impact upon it. Tru Organic Vodka, for example, makes it a point to plant one tree for each bottle of vodka produced, and the company uses recycled and recyclable materials in almost all of its packaging in an effort to strive for a carbon-negative rating.
Where to Buy
Most brands of beer are not organic.
It can be tough to find certified organic alcohol on the market, since most brands are not processed or derived from organic products and do not conduct their manufacturing according to USDA organic standards. For these reasons, consumers who want organic alcohol may have to seek it out specially or even order it directly from the manufacturer. If you're interested in organic alcohol and can't seem to find it at your local retailers, try putting in a request for those stores to add it to their product lines. Organic alcohol may be more expensive than similar products that are not manufactured according to organic standards because it is often costlier to grow and produce organic items.
Internet suppliers of these products include: